Coming Soon
February 2020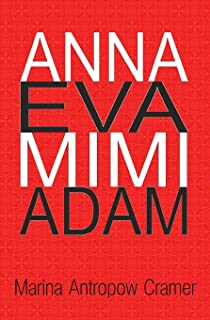 Synopsis
Three generations of women suffer the consequences of a single violent act.
Mimi has no memory of the beating she endured at her mother Eva's hand. Both struggle to understand and perhaps overcome the detachment that defines their adult relationship.
Eva's gentle mother, Anna, who witnessed and stopped the event, becomes a thorn in Eva's conscience, a constant unwitting reminder of her shame and self-loathing.
Adam, Mimi's small son, occupies the center of this troubled family. He knows nothing of the cause, but is a precocious observer who, unawares, uses the best of his open nature and the purity of his child's love to move the women toward healing.
Reviews
"Masterfully told from multiple points of view, with gorgeous prose, and tremendous insight, Cramer has created a work of depth and honesty about matriarchal complexity, love, and strength. A gem."
   – Roselee Blooston, award-winning author of Trial by Family and Dying in Dubai
"In the most straightforward and clear language that I've read in quite some time, Marina Antropow Cramer presents in her latest novel a saga that plots the twists and turns that map out the course of families.  This brilliant book doesn't turn away from harsh truths but also understands that people are delicate creatures before they become harmed."
   – Susan Tepper, author of What Drives Men and The Merrill Diaries